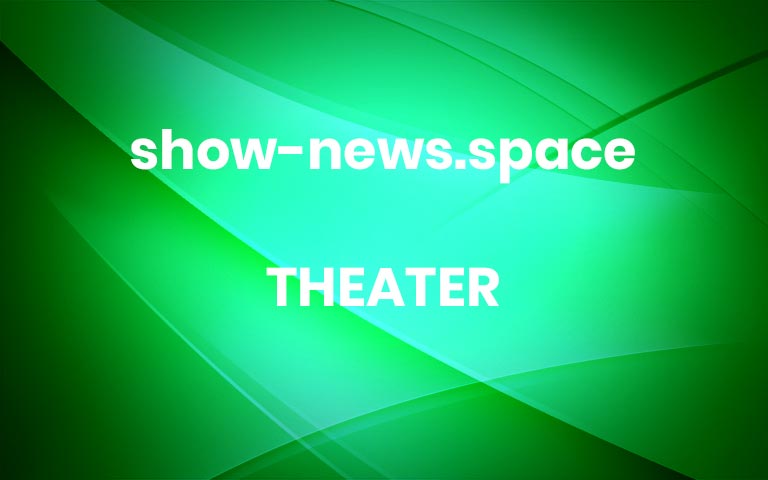 Holly Delefortrie on her one-woman show, Sex-Ed Revisited
Do you have memories of awkward, red-faced sex-ed lessons at school? Lucky for us, Holly Delefortrie is here to save the day and rewrite the rules with 'Sex-Ed Revisited'. This female-driven comedy, playing at the VAULT festival for one night only on 27 January, aims to answer your unanswered questions and put the fun and pleasure back into sex-ed.
We were lucky enough to sit down with Holly and take a deep dive into the inspiration behind this intimate adventure.
We're so excited to discuss 'Sex-Ed Revisited'! Could you describe the premise of the show for us?
Sex-Ed Revisited is an empowering one woman comedy. It uses clowning, confessional storytelling, interactive games, and song to uncover missing gaps in our knowledge of female-focused Sex Education.
The show starts by welcoming the audience into the fictional world of the 'Oh, Oh, Oh' orgasm support group; where it's my character's turn to share. Throughout the course of the show the audience and I embark on a quest for climax; uncovering the myths and filling the gaps in knowledge that get in the way of pleasurable sex. I would describe the feeling of the show as a Kylie-inspired sex-pop adventure, with a number of her pop classics playing throughout the show.
Would you say that this is quite a personal show for you? Is it based on personal experiences?
I00%! Instead of feeling empowered and prepared, sex education left me terrified. It took years of feeling sexually unsatisfied before I realised that it wasn't just about the other person. Sex was something that I was able (and meant) to enjoy!
It's so refreshing to see such an open and honest discussion of sexual education; especially female-led! What do you hope audiences will gain from the show's message?
I think sex and pleasure need to be shouted about from the rooftops! So many people have unanswered questions, particularly when it comes to the female experience. This topic needs vulnerability and for people to feel comfortable enough to admit what they don't know and also feel empowered to ask what they want to know more about.
I always aim to stage open and honest conversations with an audience. Creating a space where an audience can have their say is really exciting for me. I also strongly believe in comedy's power for making social taboo topics more accessible for a wide range of audiences. I'm always willing to be the idiot in the room as we figure things out together. With this show, it's not about coming in with all the right answers, but the discoveries you make along the way.
You described the show as a 'Kylie-inspired sex-pop adventure', so we need to ask the important questions: favourite Kylie song?
Ok, it has got to be 'On a night like this'. It's the song I first imagined the show to!
My favourite album is Fever (full of classics) and my favourite video is 'All The Lovers' which I feel encapsulates the show; especially from a pleasure perspective.
Sex-Ed Revisited has a fair few content warnings and age restrictions! I'm interested to know if this aspect of theatre production affects your creative process at all?
The show talks about sex in a playful and honest way; but there is no doubt that it doesn't shy away from the subject! I don't think restrictions should get in the way of Sex-Ed and encouraging positive conversations. For example, at one point the show teaches the 'Head, Shoulders, Knees, and Toes' of the female anatomy. This is an entertaining part of the show but, genuinely, there are too many adults that don't know their vagina from their vulva! The focus here is pleasure as a good thing and enthusiastic consent. Let's ostracise violence and welcome orgasm.
You describe yourself as an interactive solo artist, what makes you want to incorporate this style of storytelling into your performances? Does this sense of improvisation ever scare you?
As a performer, I love the freedom and play you get from interactive shows. The comments and stories the audience come out with during some of the show's games are brilliant and always surprising. The improvisational nature of the show means that every night is different, it keeps you on your toes and sometimes that can be scary. However, I love clowning! Putting yourself in the sh*t and not knowing the outcome can be really liberating.
Do you have any particular goals in mind for 'Sex-Ed Revisited'?
The plan is to take the show to Scotland for my Edinburgh Fringe debut as well as tour other festivals and venues this year. I would love to make the 'Oh Oh Oh' orgasm support group a real thing in the form of game/activity-based workshop sessions for identifying women to share their thoughts on sex and pleasure. These will be run with a sexual health specialist present and launched as part of Camden People's Theatre's community engagement program.
Finally, what sort of advice would you have for anyone looking to pursue a similar style of storytelling? Any important life lessons you've learnt along the way?
1) Trust your audience! They are here for the ride so take them on your journey.
2) Don't be afraid of making mistakes (easier said than done). Mistakes can lead to the most brilliant ideas and funniest of moments!
3) Trust your instinct and your own way of making. There is no right and wrong way of making a show, it will be different every time.
4) Note down all your ideas and concepts no matter how wild they seem! They have a funny way of coming back, just when you thought you had forgotten them…
Thanks again to Holly for finding the time to chat to us. You can catch Sex-Ed Revisited at VAULT Festival on 27 January. Further information and bookings can be found here. More