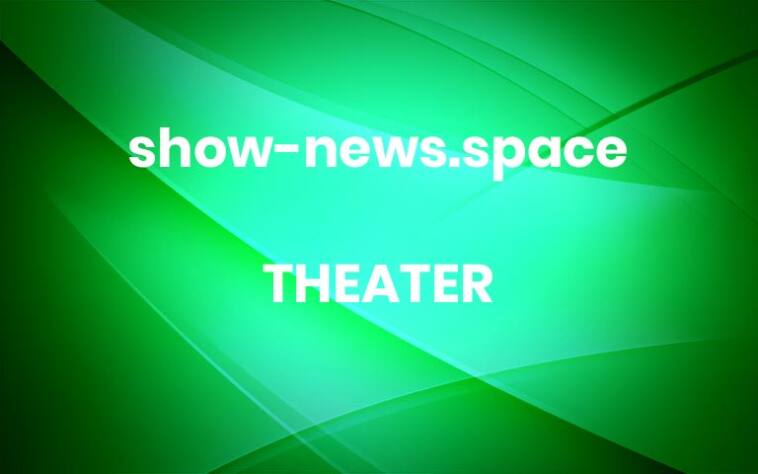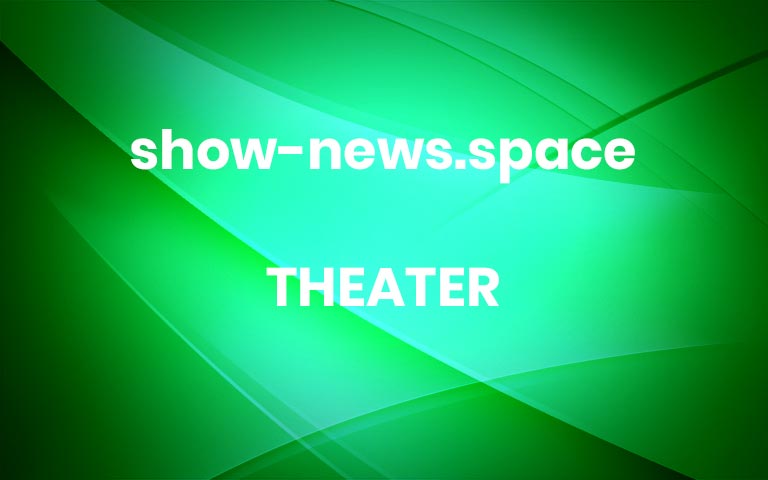 Fury Entertainment's Rachel Harley and Gabrielle Silvestre on new play, Des Fleurs
The Space 25 – 29 October.
We've said it plenty of times before, but it's worth repeating. We absolutely love The Space. It is what fringe theatre should all be about, taking risks, offering support to new and emerging artists and putting on shows that can at times be wonderfully different and exciting. So it's easy to see why Fury Entertainment were invited along with their show Des Fleurs.
Fury Entertainment is made up of Rachel Harley and Gabrielle Silvestre, and cite their roots as feminism, queer culture, devising and fringe theatre. It sounds a perfect fit for The Space. And more than enough to make us what to find out more.
Let's dive straight to Des Fleurs, what can you tell us about it then?
Des Fleurs is a new play about choice, queerness and identity. It follows Judith, an old woman facing early onset Alzheimer's and the death of her husband John. As she argues with her children about whether or not she should move to a care home, memories from where she was a young wife and mother replay in front of her eyes. Those two time lines collide with each other and create a fuller picture of Judith, revealing what Judith was like as a young woman, the history of her relationship to her husband and to her long lost friend Georgia, and the roots of her attachment to her house.
The play looks at the effects of early-onset Alzheimer's, what made you want to tell a story about this subject?
Well, long story short but I (Gabrielle) trained as a doctor before going into theatre, and when I was at Uni I studied Medical Ethics for quite a while, which remains a life-long interest for me.
One of the four pillars of medical ethics is the respect of a person's choice over their body, their life and their treatment; and choice is one of the big themes I wanted to explore with the play. However, when a person develops a pathology such as Alzheimer's, sometimes their ability to make informed decision is called into question. Thing is, there will be a grey area when a person can still make informed decisions but their carers will also start making decision for them. I don't remember seeing a play about this particular period of time so I was keen to write about it and explore the implications of it.
And it became quite clear very early on that Alzheimer's or dementia is an issue that affects, directly or indirectly, so many people, yet you don't see it that often represented on stage. That was quite a big motivation as well.
Did you have to do lots of research into the subject to ensure you portrayed it accurately?
I referred back to my old lectures to make sure to get the medical aspect of it as close to reality as possible. We also made the choice to place ourselves relatively early in the Alzheimer's, when symptoms are not too severe yet, so we could focus on Judith as a person and her relationship with her family. It was also a case of discussing with people around us who had been in a similar situation and getting their feedback on the successive drafts of the play.
The play also looks at identity and queerness, how do these tie in with the central Alzheimer's theme then?
Actually, the queer theme came first! I identify as a queer woman, and when I started to write Des Fleurs it started with the story of a queer woman like myself. Then the story became one of a queer woman looking back on her life and this is where this Alzheimer's theme came in.
The queer theme is very close to my heart, and this feeds in the theme of identity a lot as well, as Judith's queerness is a big part of who she is. And once again having as a main character a queer woman in her sixties gives me the opportunity to experiment with things I don't often see on stage, like someone coming out to their grown-up children. I'm really passionate about queer theatre and I think one of the most important thing about it is that it's a way for the queer community to share and pass down our stories. It seemed very appropriate to have a character literally reliving her life and passing this history to her family.
We see you've got a cast of seven for this play, which is quite a number for fringe shows, how easy is it to create a show with such numbers and stick to your principle of "equal pay for equal work" – something that really should surely be the aim for all theatre companies though?
It is quite a big cast yeah! For obvious reasons it takes more organisational efforts the bigger your cast is. Des Fleurs is built around two colliding time lines, so although they overlap not all characters interact with one another, which in turns means that we can rehearse both timelines separately. It's a balancing act really. It's about being able to rehearse things individually whilst also allowing the two halves of our cast to feed from what the other is doing.
Funding has proven very difficult for everyone lately and unfortunately we didn't get funding for this play this time around. So we're doing everything on the basis of a profit share. It's going to seem a bit cliché, but you've got to be the change you want to be in the industry. So it was a question of being absolutely transparent and straightforward with our cast, to let them know exactly what was happening and to always keep the conversation open. Everyone will be paid equally for this project, and it's always been the case from the very start.
To be honest we've also hit the lottery with our cast. The guys are really extraordinary. They're all incredible actors and very dedicated making the play the best it can be. And very supportive as well! They've been a dream to work with really.
How did you get involved with The Space then to bring this play to their stage?
We first started to work on the production side of this play about a year ago maybe? We did an R&D on the memory scenes, then a few months later we did a development tableread of the entire play curated by FlairboxUK. Then we applied to be part of the Autumn season at the Space theatre and we got accepted! It's really great to have the opportunity to work with them. As you've said, they're a champion of new writing and they're incredibly supportive of young companies. Plus you get to meet and link up with all the other companies of the season. It's really a great environment to make theatre.
Is this Fury Entertainment's first play then?
It is yeah! Though it's been a long time in the making. It feels really great to finally get to share it with an audience.
You're putting on some workshops entitled "I can't think straight", what are they all about then?
They are queer theatre workshops, free and accessible to all, and created so that queer theatre makers and allies can experiment specifically with queer characters and narratives.
The idea came from my own experience of being in drama school. Because I identified as queer yet always got cast in straight part. I think I got to play a Lesbian for like five minutes in two years, and that's not exaggerating, it was a five minute scene. And I had a problem connecting with my characters sometimes and just thought it was about me. Then when I started to work professionally and got to work with queer characters for the first time I noticed a massive difference because they instantly made so much sense to me. It was a Eureka moment. And that's probably what happens all the time to straight actors playing straight characters, but for us the opportunity to play someone like us isn't necessarily something that comes very often. So we really wanted to create a space where we could do that and play queer people.
We've got three workshops lined up with the Space, on the 26, 27 and 28 October. All three of them are free and open to all. On the 27 October we're doing a workshop on making queer theatre and putting on a queer play, coming from our experience with this show. We also want this one to be an opportunity for queer theatre makers to be able to network. On the 26 and 28 we'll be doing queer play studies: the first one on 'The Normal Heart' by Larry Kramer and the second on 'Neaptide' by Sarah Daniels. They're both incredible plays and they both have very strong links to queer history, so they should be very cool to play with.
And what would you say is going to be Fury's focus in the future then, is it just theatre you're going to focus on, or have you got eyes on other mediums as well?
We both trained in theatre and that's where our first love is, but we definitely want to play with other mediums as well, and that's always been one of our goals for Fury. Not to say too much, but we already have a short film project in the pipeline.
As you've said, this play was written by one of you, is Fury's focus going to be on your own writing, or do you envisage making works by other writers as well?
Probably both to be honest! For our first project it definitely made sense for us to work on a play that one of us had written, and we're both writers and we've got no intention to stop writing. So we'll very likely keep making our own work over the years. But supporting emerging artists is something we're also committed to as a company, whether they are actors, theatre makers, directors or writers. Hopefully we'll be able to work with someone else's words before long.
The show plays between 25 to 29 October, are you already looking at where it goes after this run then? What are you ambitions for the play?
Definitely! We'd love to transfer the play to another venue for a longer run, and maybe tour it later down the line. This is not the last you're going to hear from Des Fleurs, or from Fury Entertainment for that matter!
Our thanks to Rachel and Gabrielle of Fury Entertainment for finding time out of rehearsals to chat with us.
Des Fleurs plays at The Space between 25 and 29 October at 7.30, plus a 2.30 matinee on the Saturday. The show will also be livestreamed on 27 October, and then be available on-demand for two weeks. Further information and bookings can be found here. More