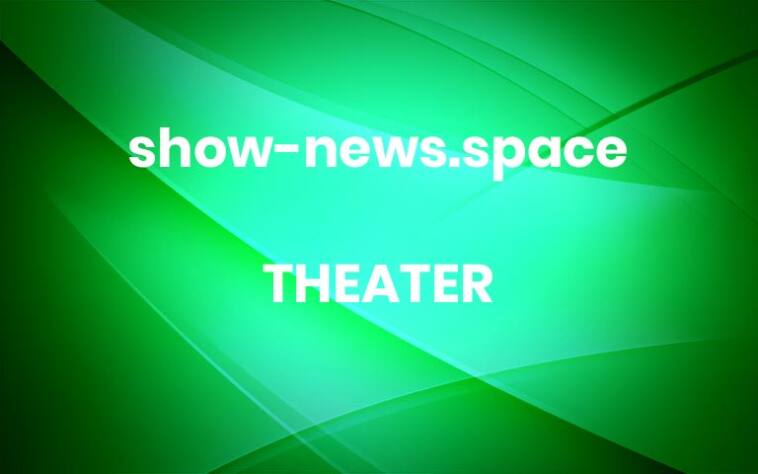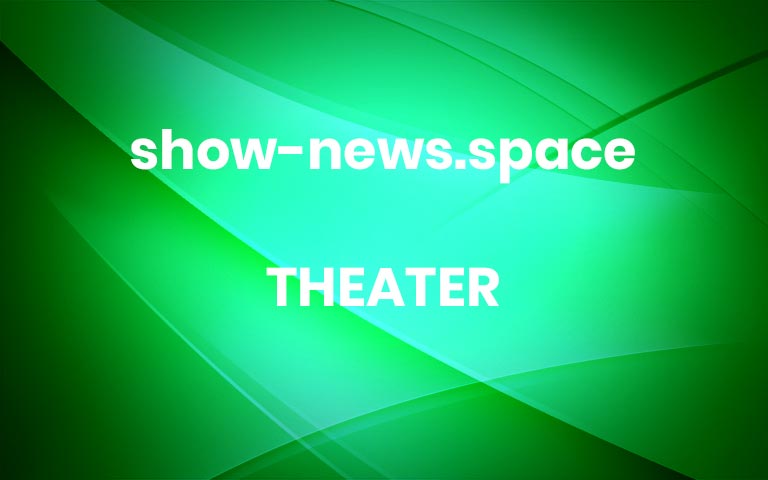 Katherine Stockton and Sean Bennett talk about Colloquium
Back in July we had a wonderful and insightful chat with Katherine Stockton about Colloquium, her play that explores the lives of stuffy Professors, pompous Candidates, and struggling Students, all suffering under the regime of pressuring higher education. Since then the play has had a rather successful run at Camden Fringe (see our four star review here), undergone some rewrites, played a few additional dates and is now on its way back, first to Sewell Barn Theatre, Norwich and then Queen's Theatre, Hornchruch.
So it seemed a good time to sit down with Katherine once more to ask about the play's journey since last July. And this time we were joined by producer Sean Bennett to help out.
We originally spoke last July just ahead of Camden Fringe, how did you feel the festival run went?
Katherine: The Camden Fringe was a great step in the writing process for me. Fringe slots usually allow for an hour-long show, which was a great basis for expanding into the 95-minute production we are currently showing. One of the best things about the Camden Fringe is the opportunity for my emerging actors to display their talents – and I have a fantastic cast that deserve that stage time.
Sean: Fringe runs are always an intense process, but the cast and crew really pulled it out of the bag. Moving from theatre to theatre allowed us to explore different staging, different movements, and generally put the play through its paces and learn as we went along.
The result? A range of great performances with some really positive audience and critic reviews, not to mention an OffFest nomination to boot. Of course, there is always room to improve and we will be taking everything we have learnt into our next performances.
Given that the play is coming back in 2023, we assume there was plenty of positive reactions then?
Katherine: Our run had great reception from agents, critics, producers and, most importantly, the general audience members. Getting a great review is one thing, but it will always pale in comparison to the sound of an audience enjoying themselves in the moment.
Sean: Productions of this play have been going, in one form or another, for almost five years now, so we have built up a healthy backlog of reviews and reactions. Each time a run ends, we have taken advice and criticism on board, made changes, and gone into another run, each one receiving better reactions than the last.
Our Camden Fringe run was by far our most successful run to-date, with healthy attendance, plenty of reviews, and lots of positive reactions. There are still some changes to be made as we head towards our 2023 shows, but we were overwhelmed by the support and congratulations we received in 2022, so weare confident that our audience this year will love what we have to offer.
What did you learn from the Camden Fringe run then? And has that led to further changes?
Katherine: Absolutely. We had responses that responded very strongly to the dialogue and intellectual debates, but less so about the overarching structure of the play. This was partly due to the hour slot we had to work with. Since, I have been able to write 35 minutes of new material that addresses this issue. I believe I have been able to construct a well-balanced play that ties up all its ends.
Sean: Colloquium is a play that, at the very beginning, started out as a pretty comedic piece. Over the years, it has evolved into more of a drama with comedic elements. Reviews and feedback from Camden showed us where that arc hasn't quite been perfected yet, with some changes from funny to dramatic being quite stark and sudden. The script has therefore been changed to account for this and hopefully give audiences a smoother experience of the story line, ensuring they stay enthralled from beginning to end. Our staging, too, has been tweaked based of some critics' suggestions, adding to the realism of the piece and ensuring that nothing happens on stage that could distract audiences from the story.
Theatre, in the end, is a collaborative process. Not just between actors, producers, and directions, but also between the production and it's audiences and critics. They want to see the best bit of theatre they can find, just as we want to give the best performances we can. Learning from each other is what makes great theatre, and so that's what we have done.
You also did some dates later in 2022, where these always part of the plan or did they come about from Camden Fringe?
Sean: A mix of both. As the play gained more recognition, theatres started to approach us with dates and performance offers, but some of the shows later in 2022 had already been set. This gave us the opportunity to put our learning from the Fringe into practice quickly, while it was all still fresh in our minds, and the minds of audiences and critics.
And how much will have changed by the time the play hits the stage again in February? Are you constantly rewriting sections?
Katherine: The show won't feel like a brand-new play. The six characters: the retiring professor, the ambitious second-hand man wanting his role, the Eton boy, the Welsh applicant out of her depth, the struggling PhD student and the PhD student who refuses to engage with the world of Oxford in a way that will ruin her – they will all still be there. But the writing has been workshopped and had many eyes on it, so it will be a perfected and expanded version. I think it is important for developing writers to always be editing.
You were meant to be taking the show to the drama school at UEA Norwich, do you feel the play's themes are perfect for taking to other universities?
(Due to issues with the venue at UEA the show has now moved to Sewell Barn Theatre)
Sean: Even though Colloquium focuses on Oxford University there are elements in the story that are applicable across all higher education settings. Anyone who has been to university, or is there now, will see parts of their own experience reflected on stage, so we're confident that all university audiences will enjoy the play and resonate with it.
Katherine: This show speaks to any person who has suffered from the hoop-jumping regime of further education. The show was also first staged at UEA, so it was going to be a homecoming for me and other UEA alum's on the cast.
And then it's down to Queen's Theatre, Hornchurch, how did these dates come about?
Sean: Our actors are spread across London and the East of England, so the Queen's Theatre in Hornchurch was initially a rehearsal space that we used due to its geographic placement between our two camps of performers.
We loved the space, and the theatre in general, and our director has worked there before and was keen to utilise the space as a venue for performances rather than just rehearsals. Based on these existing relationships with Queen's, we were offered the chance to perform there and jumped at it.
Is it the same cast for the 2023 dates? Does changing actors alter the play in any way?
Sean: Small changes have been made to the cast in 2022 and 2023, mostly due to actors finding other employment or due to schedule clashes. This is the nature of Fringe Theatre, and we knew this going in. However, the core of the play has always been consistent due to the majority of the cast staying the same and the steady guidance of the director and writer throughout all runs.
Characters change when a new actor takes on a role, that is unavoidable. But it's also a good thing. Every time a new actor has joined the cast, it has been a positive experience for the play, without question. The key is that we always ensure that our audition process is rigorous and that there are always plenty of rehearsals for new actors to find their feet, embed themselves in the story, and bond with the existing cast.
Katherine: I love and admire the actors we have kept, but a new actor can bring in a whole new energy to the production, and find new ways into the text. It's fantastic to have new blood. We also have an excellent director, Molly, who folds any new cast member well into the net of our show with ease.
Do you see Colloquium being developed further throughout 2023? Or do you feel it would have reached a point that you want to move on to a new project after all this time with this one?
Katherine: I can't really let go of the play. I am very emotionally tied to both its characters and themes. And I am passionate about the fact that it speaks to an experience of British culture that isn't addressed by another great play that we have currently; the University interview experience. So, I will be sticking with this project and developing it – potentially with a regional tour.
Sean: Colloquium has developed a lot since its first run, and we intent to give it a long life past 2023, hopefully being published and moving into long-run or touring professional productions. This is a play that we believe would resonate with audiences up and down the country, and so we would like to test that theory in the coming years.
New projects are being talked about, as eventually the time will come for Colloquium to get published and released into the world for other casts and companies to license and perform. But, for now, we're focusing on perfect our lay during 2023 and making it the best it can be, and putting it in front of as many audiences as we can.
Thanks to Katherine and Sean for their wonderful insight into what it's like to further devleop a play in this way.
You can catch Colloquium at Sewell Barn Theatre, Norwich (3 & 4 February) and then Queen's Theatre, Hornchurch (26 & 27 February). Further information on these dates and to keep up to date with any further dates, check out Katherine's website here. More